Protecting Yourself With Notary E&O Insurance
Protect Yourself!
After talking to notaries, there seems to be confusion with what E&O really is. A lot of mobile notaries say that it's not a state requirement and they have a bond so they don't need it. This is where they are wrong.
Don't Miss Out On Work Because you're not covered! You can be a mobile notary or a remote notary, but you need to be protected for both business and individual signings.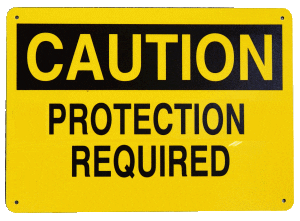 First thing is if you don't have an E&O policy you could be missing out on business. Most signing services and title companies require the notary to have this and without it, they cannot hire them.
One of the most things that notaries say is that they have a bond so why would they purchase E&O insurance. Well, a bond protects the signer if there is any errors or omissions, not the notary. If a claim is filed towards the bond, most of the time that surety company will go back to the Notary for reimbursement. E&O insurance is to protect the mobile notary. If a mistake is made or something is not signed correctly and it costs the title company or the signer monetary loss, they will go after the notary.
So, if a mobile notary does not have this coverage, they could be sued for the entire financial loss. E&O will cover any loss up to the amount of coverage without any deductibles. This also includes coverage of legal defense up to your coverage amount.
Most state statutes affirm that a notary has UNLIMITED FINANCIAL LIABILITY to the public harmed by an error or omission done by the notary. In most states you can get a minimum of $25,000 of coverage for around $25 for the year if not less. So if you're a notary, make sure you protect yourself by having E&O coverage.
See if you're making any of these notary mistakes now! 5 notary mistakes.
Get Any Document Notarized Right Now! Let's Start!
Go with the Industry Leaders for over 15 years. Mobile Notaries, Online, Remote, Sunshine Gets the Job Done Right…